Eric Snider ReporterTampa Bay Business Journal
Mark Sharpe has been working the phones for the last couple of weeks, personally inviting business leaders to the Jan. 9 Kick-off Luncheon for the Tampa Innovation Alliance.
After 10 years on the Hillsborough County Commission, Sharpe signed on to direct the economic development organization tasked with lifting the long-sagging fortunes of the University of South Florida area.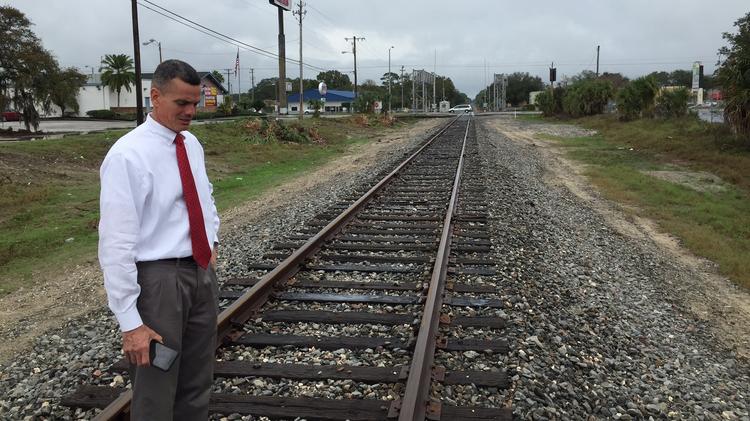 And like his tenure on the commission, he's not averse to rolling up his sleeves.
"I've been cold calling, oh, I've been cold calling," Sharpe said Wednesday.
Although he sent out a mass invitation to hundreds of businesses in the ED district — Busch Boulevard north to Bearss Avenue, Interstate 275 east to Interstate 75 — he wanted to make sure major players showed up.
Sharpe phoned Cypress, Draper Laboratory, Time Inc. and others. Many have committed to attend. He said he's gotten 105 confirmations for the event, after originally expecting 30. (Eric Larson, the Alliance's only other employees, did a lot of dialing as well.)
"We're getting ready to make some big announcement in the coming weeks, to take concrete steps very quickly, and we want people at the meeting to help us set the priorities," Sharpe said.
The free gathering will be held in the atrium of USF Connect building at 3802 Spectrum Blvd., on the USF campus. Those who have registered will be provided parking access.
The sign-in/schmooze session happens from 11:30 a.m. to noon., followed by an hour-long program that will include short remarks by USF President Judy Genshaft; Busch Gardens CEO Jim Dean (both are founding members of the Alliance); Sharpe; Temple Terrace Mayor Frank Chillura, county commissioners Victor Crist, Les Miller and Sandy Murman; Tampa City Council Member Lisa Montelione; and Hillsborough County Economic Development Director Ron Barton.
Bill Carlson, president of Tucker/Hall, which is assisting the Alliance in marketing efforts, will conduct a couple of interactive sessions with the audience.
Eric Snider is a reporter for the Tampa Bay Business Journal.
http://www.bizjournals.com/tampabay/news/2015/01/07/mark-sharpes-tampa-innovation-alliance-hosts.html